Paak Dang will be Closed for Songkran – 13th -15th April 2016
---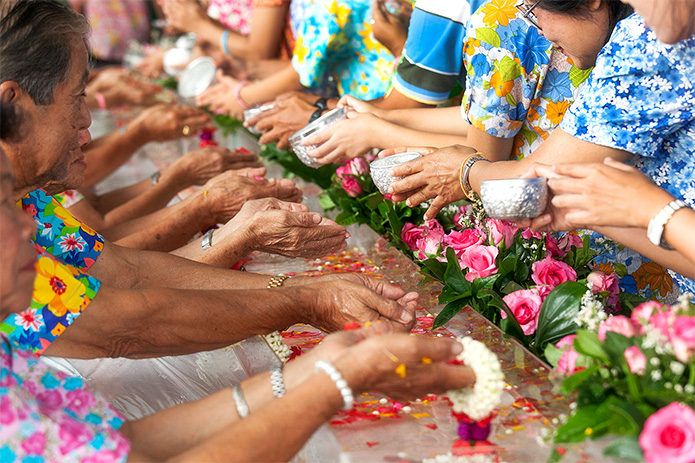 Dear Valued Patrons, Paak Dang will be closed from the 13th to 15th April 2016 during the Songkran festival.  Family and work life balance is valued highly at Paak Dang therefore we will be closed during this period so that all our staff will be able to go back to their hometowns to celebrate with their family and loved ones.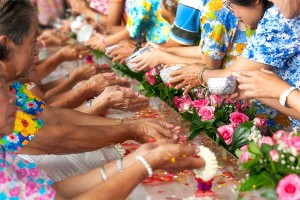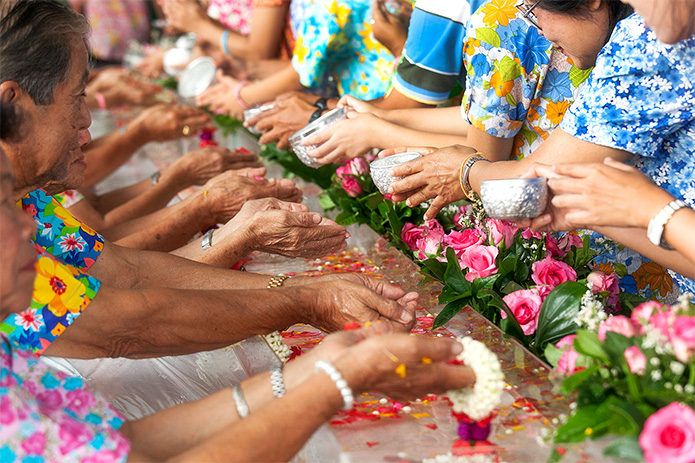 The Songkran is an important festival celebrated in Thailand as the traditional New Year's Day from the 13th to 15th of April each year.  Songkran celebrations are rich with symbolic traditions. The morning begins with merit-making. Visiting local temples and offering food to the Buddhist monks are commonly practiced; however, on this specific occasion, performing water pouring on Buddha statues is considered an iconic ritual for this holiday – it represents purification and the washing away of all of their sins and bad luck.  As a festival of unity, people who have moved away usually return homes to their loved ones and elder family members.   As a way to show respect, younger people often practice water pouring over the palms of elders' hands.  On the same occasion, paying reverence to ancestors is also an important part of Songkran tradition.
We will open from the 16th April to welcome our guests again.  Please call 094-629-1319 or email [email protected] for reservations.